Porsche Asia Pacific and fuel giant Shell have announced a cross-country EV charging network – that means full-electric driving, all the way up to Penang!
If there's one thing that the COVID-19 pandemic has made me miss, its road trips. I miss the days where my passport was actually of some use, rather than being a home to dust bunnies in my cupboard.
So, when an email popped into my inbox with the keywords 'cross-border', memories of the good old days - i.e. 2019 - came flooding back.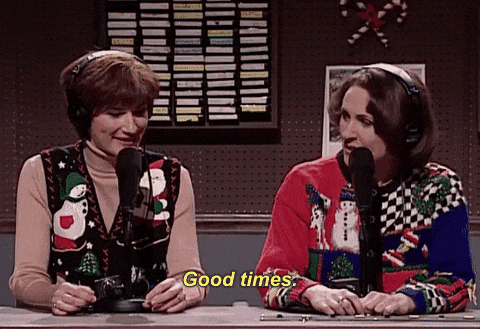 A cross-country network.

Turns out, the email wasn't from the Government announcing border re-openings. Instead, it was the good folks at Porsche and Shell, announcing their EV charging network that spans Singapore and Malaysia.
The network is Southeast Asia's first cross-border high performance charging (HPC) network, with 10 locations in Malaysia – six Shell stations and four Porsche showrooms. This is in addition to 18 existing charging points in Singapore, spread out across Shell stations islandwide.

If you already own a Taycan, or are looking to buy one, great news! Thanks to the partnership, Porsche owners can enjoy several benefits at HPC points in Malaysia. This includes online reservations for charging, as well as preferential prices for snacks at Shell Select shops.

Most importantly, the HPC network features 180kWh chargers – which juices up a Taycan's battery to 80% in just 30 minutes. That's good for up to 350km of range, which is substantial even in a large country like Malaysia.


Eureka.

This gave my bored, travel-deprived brain an idea.

I've never had to plan a road trip restricted by the limitations of an EV's range. Besides, I thought charging point availability in Malaysia was sure to be sparse, outside of large cities like Kuala Lumpur.
Tesla Motors' massive Supercharger network in America
There were 10 Malaysian HPC points in the map, placed far enough apart for a proper road trip. Sure, it's not yet on the scale of Tesla's 'Supercharger' EV charging network (over 900 stations!) in the USA, but still sizeable enough to explore the best of what Malaysia had to offer.


The road trip.
The 532 bhp Porsche Taycan 4S.
Using nothing but our imagination (and Google Images), we take in the sights, sounds and smells with this 3D2N itinerary that goes from Singapore to Penang and back. Our chosen steed is the futuristic Taycan 4S, which has an approximate range of 400 kilometres on a full charge.


Day One: Singapore to Penang.

We set off from Porsche Centre Singapore nice and early, with a battery percentage readout that says '100%'.

We sail through the Second Link with no traffic (hey, it's imagination, right?) and onto the North-South Expressway. The cruise control is set to the 110km/h speed limit, and navigation is set to the Shell Recharge station at Seremban R&R.

Under three hours later, we're plugging in for a 30-minute quick charge. While waiting, a root beer float at A&W is in order – and maybe curly fries too.

Shell R&R Seremban Northbound | North-South Expressway, 71800 Labu, Negeri Sembilan, Malaysia
With the battery juiced up, it's time for lunch! Just 15 minutes away, there's great seafood at Restoran Loon Sing in Nilai. Freshly steamed fish, seafood tofu, and braised pork belly (dong po rou) make for a satisfying meal.

Restoran Loon Sing Sdn Bhd 隆盛佛跳墙酒家 | PT 2484, Kawasan Perindustrian Nilai 2, 71800 Nilai, Negeri Sembilan, Malaysia

Stomachs filled, it's time to complete the final leg to Penang. Two and a half hours later, we stop for a quick fill up at the Shell Recharge station in Simpang Pulai R&R; it's also a well-timed coffee and loo break.

Shell R&R Simpang Pulai Northbound | North-South Expressway, 31610 Kampung Kepayang, Perak, Malaysia
Image credit: Hotel Equatorial
From there, it's another 2 hours to Hotel Equatorial Penang, the first hotel in the state of Penang to have its own EV charging stations. With 5-star accommodation and a 22kW charger in the carpark, there's not much else an EV driver could ask for!

Hotel Equatorial Penang | 1 Jalan Bukit Jambul, Bukit Jambul, 11900 Penang, Pulau Pinang, Malaysia


Day Two: Exploring Penang island.

Starting the day bright and early with full stomachs and a full battery, we head off to Penang Hill. Located 821m above sea level, it's a cooling tropical retreat in the middle of Penang Island. From the top, we enjoy unobstructed views of Georgetown and even as far as Langkawi!

Bukit Bendera Penang Hill | Jalan Bukit Bendera, 11500 Bukit Bendera, Penang, Malaysia
Image credit: Lone Pine Hotel
Think Gardens By The Bay, but with butterflies – that's Entopia, a scenic butterfly farm in the north-west of Penang Island. It's like stepping into the world of a Studio Ghibli animated film, packed with flowers and friendly, free-flying butterflies. We came with a fully-charged camera, taking plenty of photos at Instagrammable spots in the vivarium and indoor galleries.

Entopia by Penang Butterfly Farm | 830, Jalan Teluk Bahang, Teluk Bahang, 11050 Tanjung Bungah, Pulau Pinang, Malaysia

All that Instagramming has worked up an appetite, so we grab lunch at Frandy Beach Bar located along the beach. Serving up everything from beef rendang to burgers, Frandy offered great food with a stunning oceanfront view.

Frandy Beach Bar & Restaurant | 363 Gerai Kilat, Batu Ferringhi, 11100, Penang, Malaysia

Post lunch, it's time for some retail therapy at Gurney Paragon Mall. There's everything from British departmental store Debenhams to good ol' H&M, and an eight-hall cinema to catch the latest flicks.

Gurney Paragon Mall | 163-D Gurney Drive, 10250 George Town, Penang, Malaysia
Satay stall at New Lane Street (Lorong Baru)
There's nothing more authentic than a city's hawker food. We mingle with the locals at the New Lane Street hawker stalls, a 250-metre stretch of road lined with all the hawker food stalls you can think of. We indulge in char kway teow, satay and chee cheong fun, all washed down with a syrupy drink.

New Lane Street Hawker Stalls | Junction of Lorong Baru & Jalan Macalister, 10450 George Town, Pulau Pinang, Malaysia


Day Three: Penang to Singapore.

Our short getaway comes to an end. Bidding goodbye to the lovely reception staff, we set the navigation to Porsche Centre Sungai Besi, approximately 4 hours away. Using the powerful 175kW charger located within, we fully juice up the Taycan's 79.2kWh battery in about 30 minutes.

Porsche Centre Sungai Besi | 306 Jalan Sungai Besi, Chan Sow Lin, 57100 Kuala Lumpur, Wilayah Persekutuan Kuala Lumpur, Malaysia
Image credit: Soong Kee Beef Ball Noodle
Mmmmm, time for a late lunch. We make a beeline for Soong Kee Beef Noodle 10 minutes away, a 76-year old institution in Kuala Lumpur. The traditional and homely beef noodles came smothered with a viscous, stewed minced beef sauce, accompanied by beef slices in a bowl of clear broth.

Soong Kee Beef Noodle 頌記牛肉丸粉 | 86 Jalan Tun H S Lee, City Centre, 50050 Kuala Lumpur, Wilayah Persekutuan Kuala Lumpur, Malaysia

Righto, now time for the final leg heading back home. We point the Taycan's aerodynamic nose toward Porsche Centre Johor Bahru, 330km away in the coastal enclave of Danga Bay. By the car's calculations, we should have sufficient charge to get back to Singapore. But hey, charging the car is a good excuse to have one last meal in Malaysia before reality hits.

Porsche Centre Johor Bahru | Lot 48493, Danga Bay, 80200 Johor Bahru, Johor, Malaysia
After bothering the good folks at Porsche Centre Johor Bahru for a 15-minute charge, it's time for yet more food! We pop in to Grand Bayview Seafood Restaurant located a bit further down, ending our trip with the best steamed fish and chilli crab Johor has to offer.

Grand Bayview Seafood Restaurant | Lot PTD 21349, Batu 3 1/2, Jalan Bertingkat Skudai, Danga Bay, 80200 Johor Bahru, Johor, Malaysia


We hope you enjoyed this little imaginary adventure as much as we did planning it. Here's hoping the borders reopen soon, and we get to test the HPC network for ourselves!

This article was originally published on futr.sg.