Toyota's refreshed rear-drive coupe has launched, with the same 2.4-litre flat-4 as its related Subaru twin – but a few minor differences.
Remember when we showed you the
new Subaru BRZ
a while back? Good news, because its Toyota-badged twin has just been revealed.
Here's the new Toyota GR 86 – yes, it's GR, not GT – which improves on its predecessor, while retaining the "essential fun-to-drive" characteristics of the GT86. With the addition of a space, this new 'GR' naming nomenclature brings it in line with Toyota's other performance-oriented offerings under its Gazoo Racing banner, such as the GR Supra and GR Yaris.
Is there more power?

Many changes have been made to make the GR 86 same but better. For starters, the new 2.4-litre lump makes 35 bhp more than the outgoing 2.0-litre, now producing 232 bhp and 250 Nm. As in the new BRZ, peak torque in the GR 86 is available from a much more usable 3,700rpm.
Though it's still an engine that thrives on being wrung all the way out to its 7,400rpm redline, the increased power output means that you won't have to if you don't want to. The improved power and torque curve has shaved 1.1 seconds off the century sprint, down from 7.4 seconds to 6.3.

Happily, all this power is still channelled to the wheels with a row-your-own 6-speed manual and limited-slip diff as standard. Also available is an optional 6-speed auto, but that kinda detracts from the whole ethos of the GR 86.
Is it still a touge machine?

Contributing to the GR 86's improved 'fun-to-drive'ness is a 50% increase in torsional rigidity, thanks to strengthened panels and optimised bonding techniques. Toyota has also saved some weight with the use of aluminium, using them for the roof panels and fenders. They've even gone as far as to change out the front seats and exhaust mufflers, all in the name of weight savings.
You can really tell Toyota's serious about performance this time, with the tyres they've chosen to equip the car with. Gone are the eco-friendly Yokohama 'Prius-tyres', as the GR 86 is now shod with stickier Michelin Pilot Sport 4 rubbers – a common performance tyre upgrade for local motorists. Unfortunately, this means we probably won't be seeing any more U-turn shenanigans...
All these changes should, as Toyota puts it, provide "direct and satisfying driving performance of the highest order." Given how good the original GT86 was to drive, this sounds like the new car is set to be a riot.
Is the interior nicer than before?

Toyota's refreshed the interior to keep it up to date with what you'd expect from a new car, but thankfully haven't gone full Tesla with touch buttons everywhere.

The gauge cluster has been replaced with a fully-digital 7-inch screen, which is customisable to show all the information you'll need. It's even got this nifty animation sequence when you start the car, inspired by the boxer engine up front.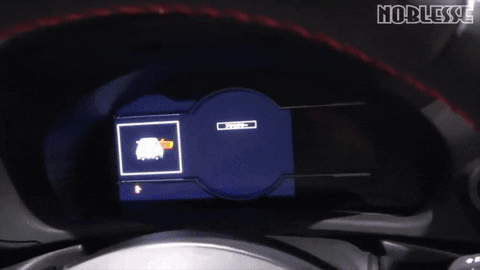 The new lightened sports seats feature both leather and cloth upholstery with red stitching, with the stitching extended to the handbrake, shift boot and doorhandles. Toyota has also used a good amount of leather and suede on the dashboard and doors, for a sporty yet premium feel.
So, what's different from the new BRZ?

The GT86 and BRZ were called the Toyobaru twins for a reason, and that hasn't changed with this refresh. You'll be hard pressed to tell the difference between the GR 86 and the BRZ unless you were standing directly in front of it. Everywhere else (even the wheels!), both cars are identical save for different badging.
On the BRZ, Subaru has given the bumper a slightly rounded edge, as well as a blacked-out lower 'lip' section. It's also got a slim, upturned grille that's wide and pronounced, making the car seem like it's happy to see you walk up to it.

Toyota has given the GR 86 the corporate Gazoo Racing treatment, with a bumper that looks closer to one you'll find on the GR Yaris. This means sharp, tapered edges, with a narrower and more upright honeycomb 'MATRIX' grille that gives off an aggressive vibe.
Will it come to Singapore?

While there's still no news from local Toyota distributor Borneo Motors on the availability of the GR 86, we expect it to arrive before 2021 ends. Prices should start at approximately S$160,000 to S$170,000, depending on trim levels.